It's February, which means it's Black History Month. In honor of Black History Month and showing support to Black owned businesses in the Sewing Industry I joined the Instagram challenge hosted by @sewnaturaldane and @onesweetsew.
My first make for February is this Lisa top from Style Sew Me Patterns. I love this top it is a quick and easy make. This is the second one I have made using this pattern and I love them both. I need to find the other make it is in a Pink Camouflage, my favorite fabric and I can't find it.
This one is made out of a Vino Camouflage I purchased at the San Francisco Fabric Outlet. It can be found here. The Vino is no longer available online, but the same fabric can be found in brown, grey, green. purple, pink, white, and black camouflage combinations.
This is Vogue 1314, by Tracy Reece, a Black Pattern Designer for Vogue, it is now Out-of-Print (OOP). I tried sewing this dress when I started sewing 5 years ago and it did not come out as planned. I had no idea how to line a dress, do the rousing or any of that in the construction of the garment. So this year for Valentine's Day I decided to make this again and it came out great. I have no plans for Valentine's Day, but I love this color and the dress, so it became an honorary Valentine's Day Dress! This fabric was purchased at Michael Levine's in Los Angeles, about 4 years ago. Still sewing from my stash.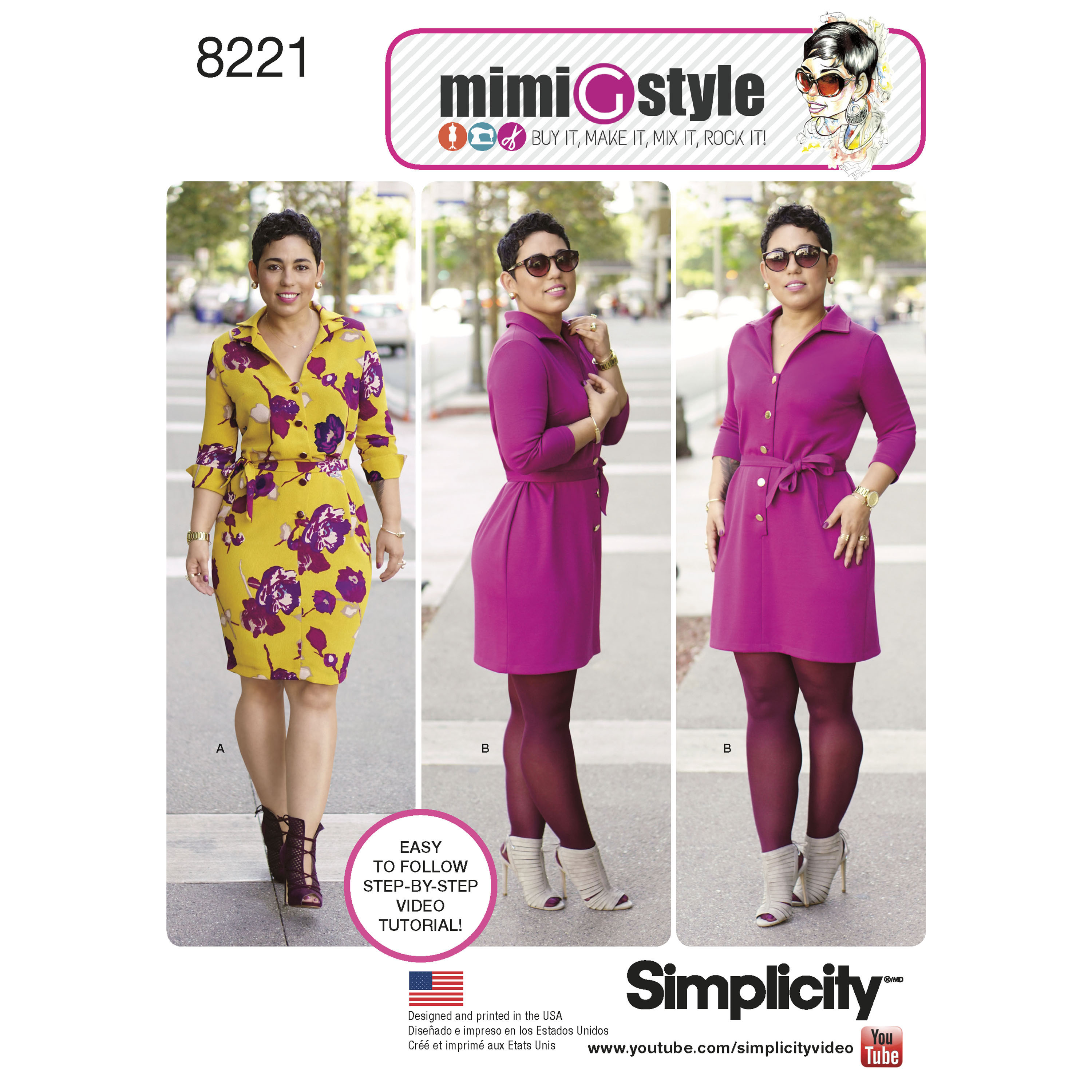 This fabric is from My Daily Threadz
And as much as I love this dress and the way it turned out, the bodice is too tight. I can't move in it, the struggle was real getting out of it. LOL!!! I do know that I need to adjust the bodice moving forward when making garments out of non-stretch materials. I am so sad, because I even added pockets to the dress, who doesn't love a dress with pockets. I am going to salvage this fabric. I don't know how yet, but I might extend the opening down the front and have it be an open shirt dress. Not sure, but I am sure I will figure something out. This fabric is too fabulous for it to be a Mannequin dress. No ma'am.